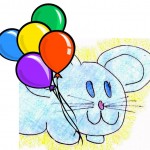 I love sewing and all crafts. I also enjoy cooking and I frequently make my own unique masterpieces in the kitchen. I have published over 700 articles featuring recipes, crafts,
... Read More
Privacy & Cookies: This site uses cookies. By continuing to use this website, you agree to their use.
To find out more, including how to control cookies, see here:
Cookie Policy

Subscribe
Enter your email address below to receive updates each time we publish new content.