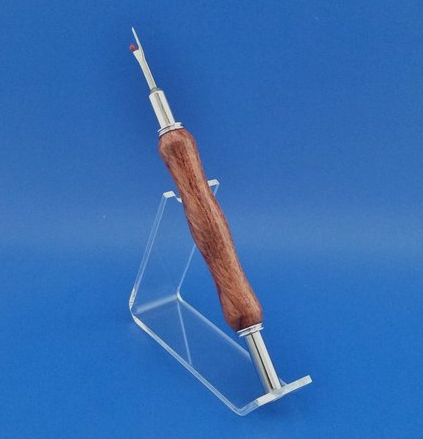 Whether you sew, cross stitch, embroider, or enjoy any stitching, a seam ripper is an essential tool.  I own several seam rippers, but I have a favorite.  My husband gave me a wood handle seam ripper for our anniversary last year.  I love this elegant accessory!  The wood handle is pretty enough to display in my craft room.
We first discovered these handmade wooden seam rippers at a craft show.  I admit, I admired the seam ripper immediately, but I knew I didn't need another seam ripper.  Fortunately, gifts are not always based on "need".  I was beyond thrilled when my husband gave me one.  Not only will it be a cherished gift, but I can use it when I am sewing or cross stitching.
It works exactly like any other seam ripper, but it is a the only elegant seam ripper I have ever seen!
Wood Seam Ripper
 Handcrafted, Double-ended Seam RipperCheck PriceThis might seem like a strange gift, but to anyone who enjoys needlework of any kind, a seam ripper is a necessity.  When you couple a necessity with beauty, you have the perfect gift.
It may just be my imagination because I prefer wood to plastic, but I would swear I am able to get a better grip on the wood.
For safety, pull the chrome seam ripper end out, turn it around and stick it back in the wood handle.  That leaves the covered end exposed that you see at the bottom in the photo above.
These wood handle seam rippers are handmade, which makes them extremely unique.  Most seamstresses or needleworkers embrace unique, rare, or one of a kind items.  We like having things that no one else has or can duplicate.  Often, that is the very reason we sew or make our own clothes and home decor.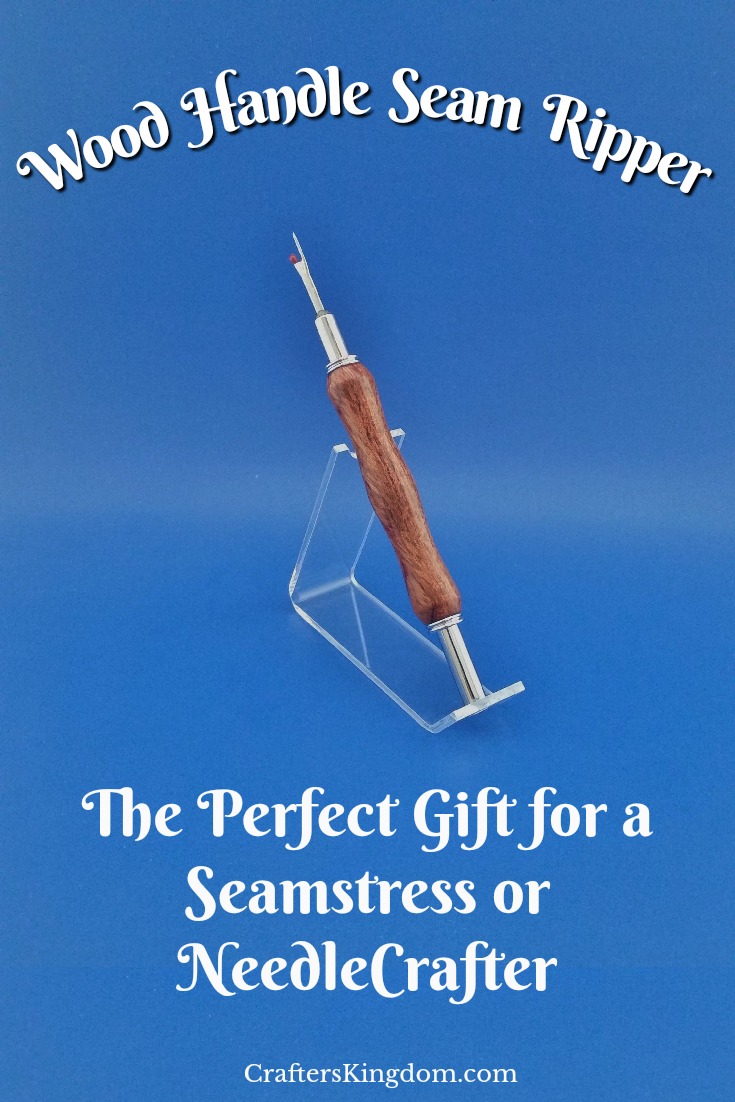 Originally posted 2018-11-07 20:42:14.
---