A Bit of History of the Origin of the Sailors' Valentine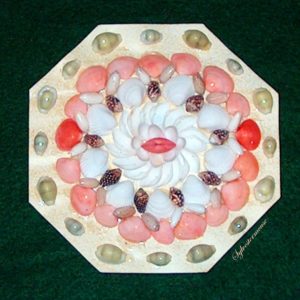 In olden days, Sailors' Valentines were handmade gifts by sailors to be given to their wife or girlfriend. How sad it must have been to be a sailor in the 19th century and to be away from your true love for months, possibly even years at a time. There were certainly no phones or the internet for regular communication and there was no mail delivery at sea. A sailor could write to his love and mail a letter to her when he was in port, but mail to him would be sporadic, if at all. It would require a great deal of devotion to remain bound to someone you couldn't see or talk to with any regularity.
No doubt, the sailors chose their occupation to either prepare to provide or to provide for his loved ones. Hard economic times have always plagued our world and people have always done what they have to do to earn a living. I don't deny there were some who loved the sea and wanted to be at sea, but that doesn't mean that they didn't long to be with the one they loved.
Various Opinions on the History of Sailors' Valentines
Sailors' ValentinesCheck Price
Some believe that when the sailors would land on beaches, they would collect seashells. They would then make intricate, detailed seashell artwork. It would have taken months to collect the right shells and assemble one of these treasures. When they returned home they would present these labors of love to their wife or betrothed as a symbol of their devotion. It would say to the recipient "I was thinking of you always" without a word having to be spoken.
I noticed as I was searching sites on the internet for completed Sailors Valentines to buy, that most of the artists stated that when the sailors were in port at Barbados, they would buy these tokens from the local natives.
I tend to prefer the more romantic legend. The imagine of a sailor bending over a table top or overturned barrel on-board a rocking ship and personally placing every seashell on a piece of wood in an intricate detailed pattern to give as a gift to his wife or girlfriend upon his return home, is just so enchanting!
My Sailors' Valentine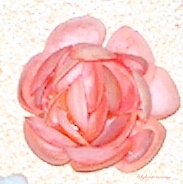 Today making a sailors' valentine is not as difficult as it would have been in generations past. We can buy seashells by the pound and pick through the bags for the perfect shell. There are even kits available to purchase if you want to make a specific design without the hassle of searching for the right size, shape or color shell.
Several years back, I made a sailor's valentine for each of my children. Now they each have a reminder of how much I love them.
One really neat thing about giving a sailors valentine, it doesn't get tucked away in a drawer never to be seen again.
Sailors' Valentine For My Daughter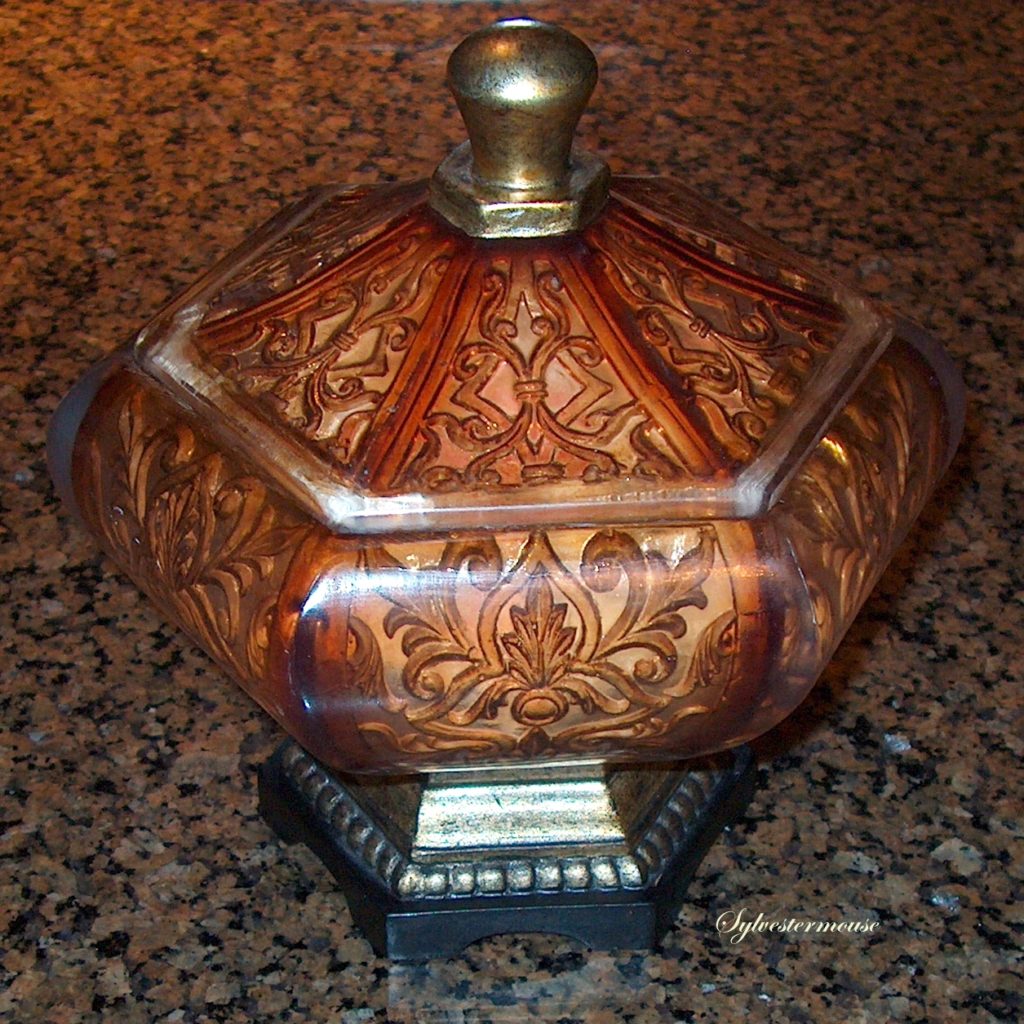 For my Daughter, I chose to make a flower blossom in the center surrounded by flower buds. This one was a little more time-consuming because each petal had to be held into place standing on its side, until the glue dried enough for it to stand alone.
Her sailor's valentine is displayed in a candy dish. The lid keeps the dust off of her valentine which will help preserve its beauty longer.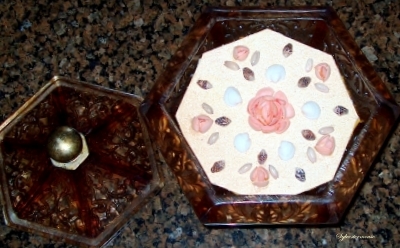 Close-Up Photo of My Daughter's Sailor's Valentine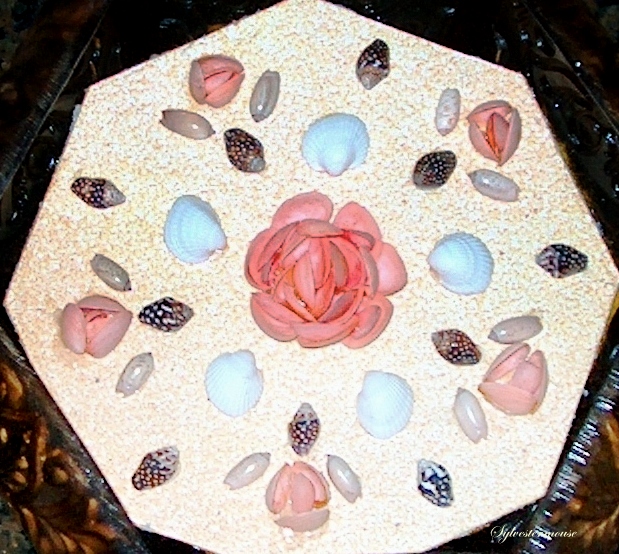 Interesting Fact About Sailors' Valentines

It is not unusual for an original antique Sailors Valentine to sell for over $2500.00!
Sailor's Valentine for My Son
I chose to display the sailor's valentine for my son in a wooden treasure box.
I lined the base of the box with green felt and glued the valentine to the felt.
As with the lidded candy jar, because this box has a hinged lid his valentine is protected from dust and possible damage.
The box is also a very interesting conversation piece.
Close-up Photo of My Son's Sailors' Valentine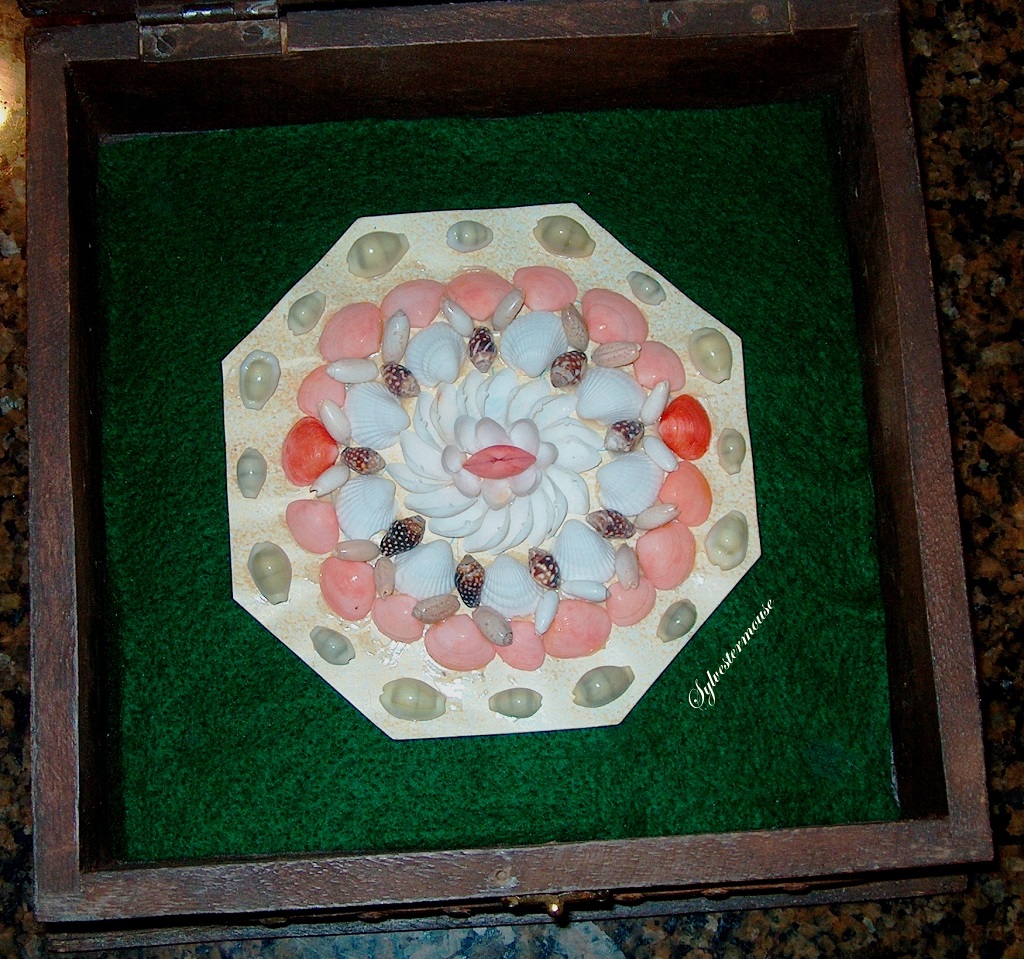 Supplies Needed to Make Your Own Sailor's Valentine
Aleenes Original Tacky Glue, 16-OunceCheck Price
Seashells
A Design Pattern
Cardboard
Glue
A Display Box or Frame
Simple Instructions to Make a Sailors' Valentine
Like any other craft, I like to look at pictures and then copy what I see.
Obviously. the Sailors Valentines pictured below were made by professionals or experienced seashell artist. When I decided to make one for my children, I knew they would not be that spectacular. They would, however, be specially made for each of them and I decided that was more important.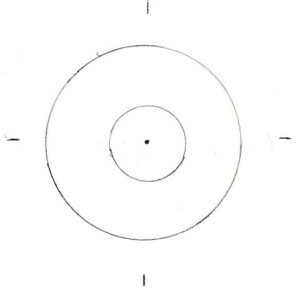 To make a simple Sailors Valentine like the ones I made, you simply draw a pattern or diagram for placement of the shells. Glue the diagram onto a piece of cardboard so the sailor's valentine will be sturdy and easy to hold. Then glue your seashells into place.
I do not have the original diagrams that I used for my sailor valentines because they have shells glued to them, but they would have looked something like the picture on the right. Start gluing shells in the center and work your way out. You don't have to stick to the diagram. It is just there to help with spacing. Believe me, no one else will ever know if you deviate from your original design.
It really is that simple!
Photos of Finished Sailors' Valentines
These finished sailors' valentines were once for sale at //www.sailorsvalentines.com/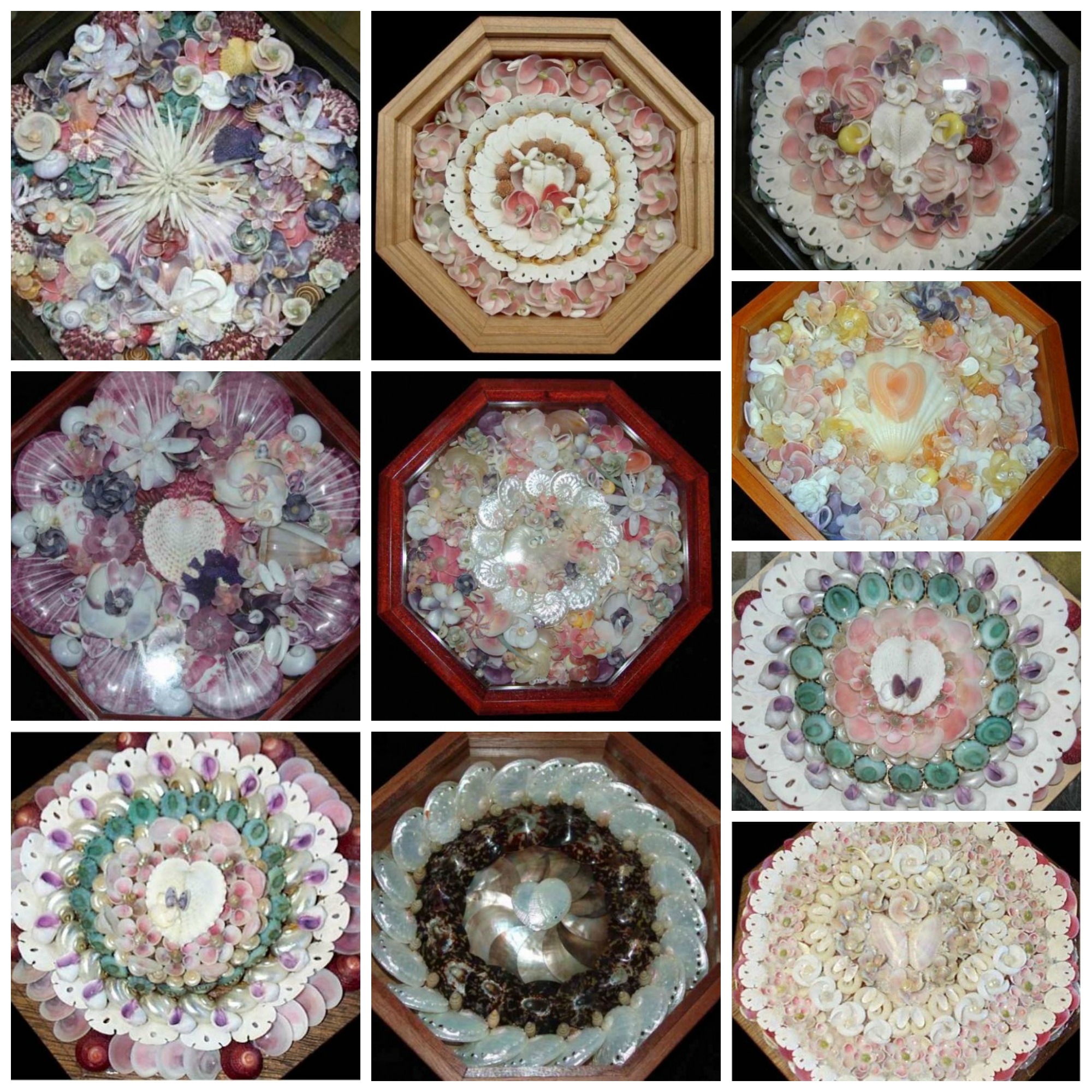 Where to Buy the Kits to Make Your Own Sailors' Valentines
Nantucket Sailor's Valentine Kits
A premier designer of beautiful Sailor's Valentine Kits sold coast to coast. Our seashell craft kits include everything you need to create our timeless designs.
Shells for Sailors' Valentines Offered on Ebay
I have actually found by experience that the best selection of shells will be found on eBay. Simply search for seashell bundles or sailors valentine shells.
Buying Seashells for Sailors' Valentines
This article was originally published by me in 2010 on a different site that no longer exists.
Unless otherwise noted with the individual photo, all Photos are mine and should not be used without written permission.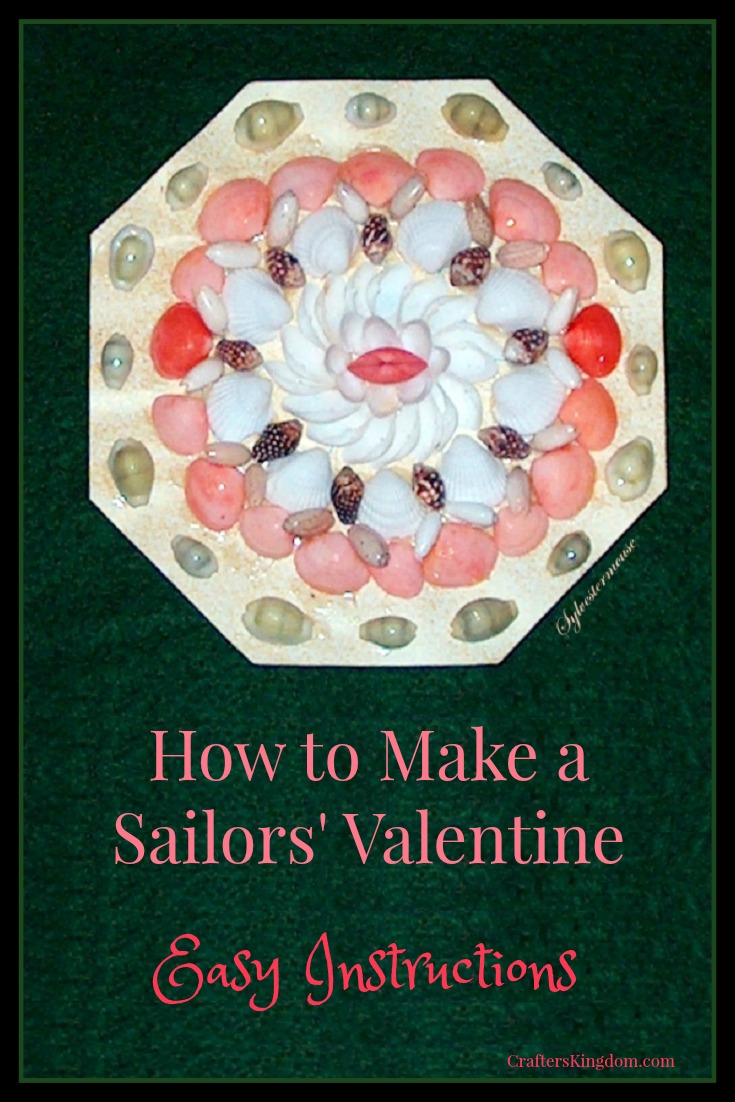 Originally posted 2017-01-07 15:01:47.
---