Beaded Easter Eggs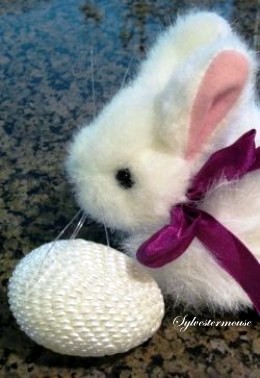 Everyone loves a decorated beaded Easter egg!
Many years ago, I wanted to think of something different, something special for my children on Easter.  Since we always have the traditional Easter egg hunt, I decided to make a special Easter egg for each precious chick.
I sat down with the plastic eggs we usually hide and thought, what can I do.  I pondered the egg for a little while, examined my craft supplies and viola' the beaded Easter egg was created.  That was over 20 years ago and my original instructions have been copied many times.  However, I can assure you, these were completely my own creation.  Feel free to ask any questions in the guestbook.
Today, I am willing to share my own creations with you and show you how to make your own very special Easter Egg!
Supplies Needed to Make Beaded Easter Eggs
White Plastic Eggs

Beads ~ Any color, style or shape ~ Mixing colors is fine, of course, but I would stick to only 1 bead shape.

Craft Glue ~ I use Goop Crafter's Adhesive
&
 Amazing GOOP® Craft 2.0 oz AdhesiveCheck Price Storage Stackable Clear Containers 6 For Beads Crafts Findings Other Small Items 1.75Check Price
&
This Egg is covered with Pink and Clear Crystal Flat Back Rhinestones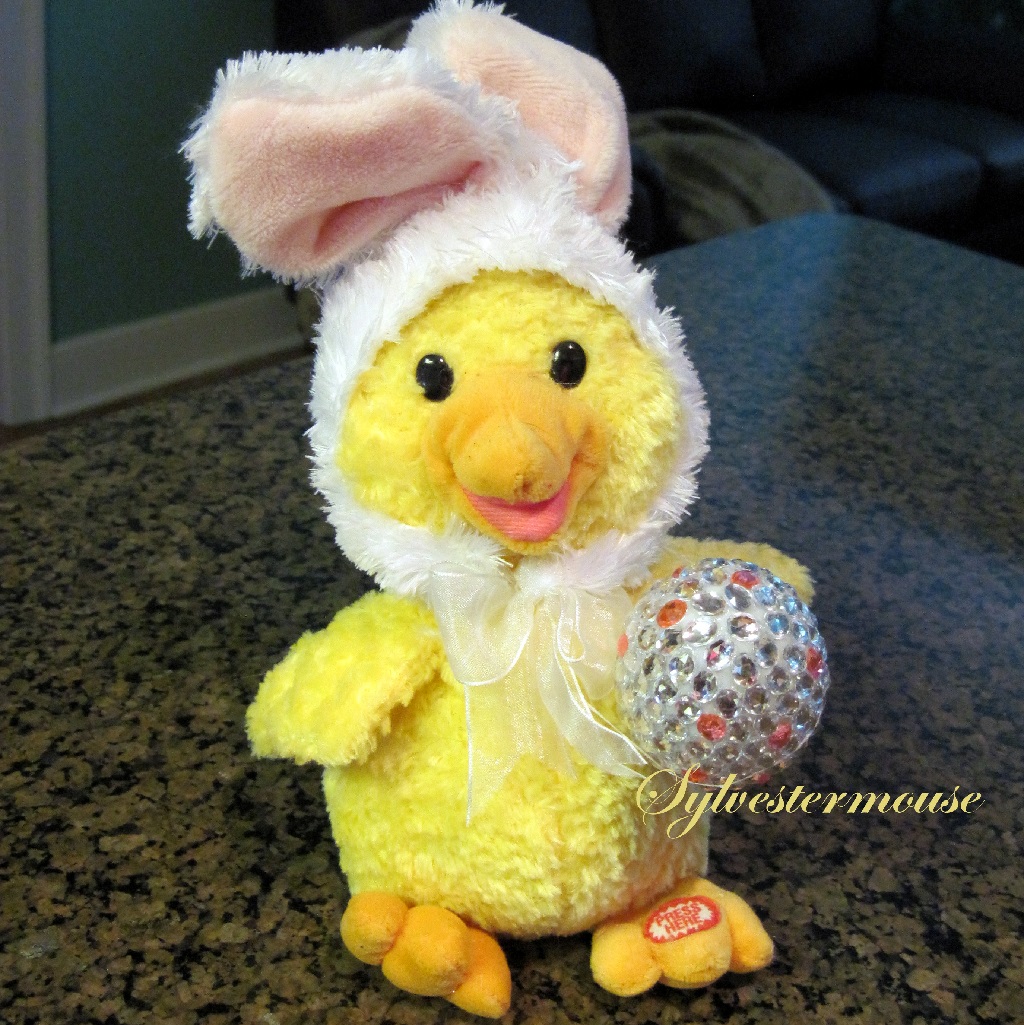 Instructions to Make Beaded Easter Eggs
These eggs are really very simple to make!
Before you begin, set up a work area with your beads separated.
Glue Your Egg Closed
Glue Your Beads on the Egg. Be Sure to Turn the Beads on their Sides so the holes in the beads do not show.
Step by Step Photo Instructions of Making Beaded Easter Eggs
Click thumbnail to view full-size
This slideshow requires JavaScript.
&
 2.25″ Set of 12 Blank Unpainted DIY White Plastic EggsCheck Price
&
This Egg is Covered with Round Pearl Seed Beads and Accented with Blue Seed Beads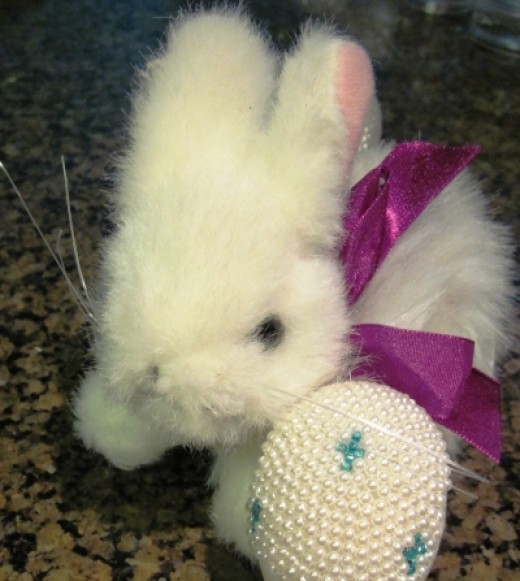 A Pattern for Beaded Easter Eggs
I know you are going to ask me about choosing a pattern and I have to be honest, I never use a pattern.  I just play with the beads on the counter until I see a pattern or combination I like.
I would recommend starting with something very simple like using beads or rhinestones that are all the same color.  I do not recommend combining shapes in your beads or rhinestones on your first few creations.  That will leave gaps in your design and probably will not look as finished as you would prefer.  If and when you are ready to play with different shapes, be sure to have small, filler beads on hand to fill in those unwanted gaps.
If you really must have a pattern, consider an extremely simple counted cross stitch pattern like you would use to cross stitch a bookmark.  Since cross stitch patterns are laid out in a graph form, they would be easy to follow for placement of the beads.
Mosaics are very popular right now.  Look at mosaic designs in books, patterns or on the internet and copy what you see.
But remember, this is about having fun and making your own unique beaded Easter egg.
&
 Blue Moon Bead Boutique Bead Box, Multi Color Silver Lined Seed BeadsCheck Price Seed Beads 11/0 Czech Satin Pearl Ivory (one hank pack)Check Price
&
This Egg is Covered with Pearl Oblong Seed Beads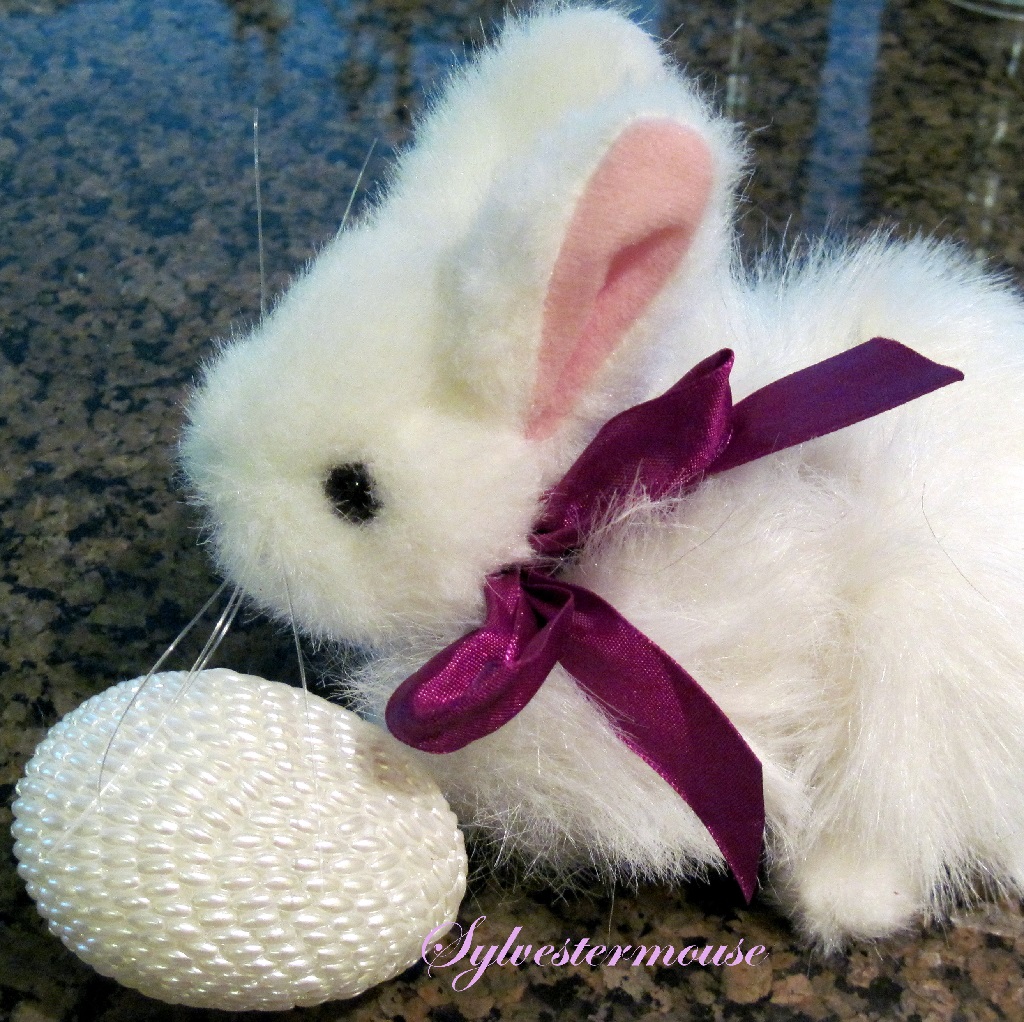 White Plastic Eggs
I used Toy Eggs by Eggsville, USA ~ package contains 12 Large Eggs
Share How to Make Beaded Easter Eggs!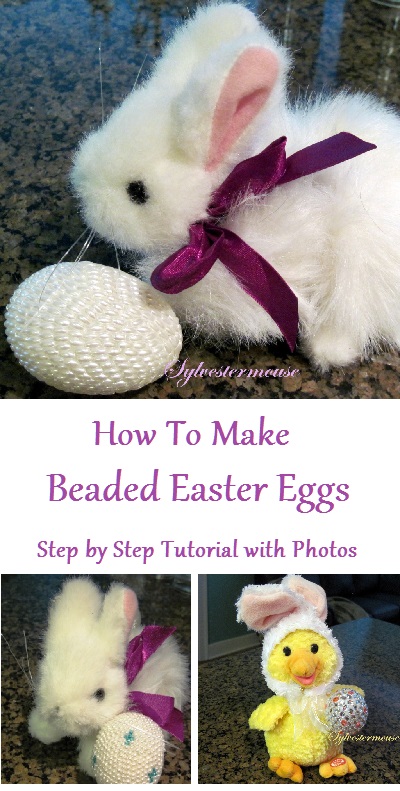 Originally posted 2016-03-02 14:31:13.
---