Crochet Tutorial for Beginners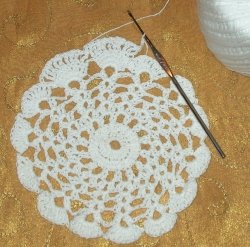 If you are just learning to crochet, here are a few resources that will help you.
Beginner Crochet in the House of Sylvestermouse is an article that I personally wrote for beginners. There are tons of pictures that will help identify needed supplies, as well as, drawings to show you how to hold a hook and the proper positioning of yarn. You will also find drawings that show the basic stitches to get started and even a few recommended patterns for beginners.
Additional Resources:
Teach Yourself VISUALLY Crochet (Teach Yourself VISUALLY Consumer)Buy Now Colorbok Learn To Crochet Kit, Penguin, 5-Inch by, 7-1/2-InchBuy Now Learning K17370.001 Crochet Teacher KitBuy Now
Save