Pincushions are essential sewing supplies and a necessity to any seamstress. Having a great pincushion is like having a third hand when you are sewing or crafting. No only are pincushions extremely useful, but they are rather cute items in a craft room and in some cases, add pretty decorative pieces.
I own several pincushions at this point in my life, but I doubt it will surprise you to hear that I still use the pincushion I purchased in high school for my sewing class. That means my first pincushion is approximately 40 years old and still quite serviceable.
My First Pincushion
We have all seen the little red "tomato" pincushion. It is probably the most popular pincushion ever and most likely in every seamstresses sewing basket. It is definitely in my sewing basket.
Since the little tomato pincushion was my first pincushion, I have a certain affection for the cutie. But, what is really neat is that it works just as well today as it did the day I purchased it from the local TG&Y. For those of you are are too young to remember TG&Y, suffice it to say, it was the best five and dime store ever and carried everything you could possibly want.
Every serious sewing creation in my personal history has included my little tomato pincushion. It has struggled right beside me when I was learning a new sewing technique and it has silently suffered my anxiety and anguish as it was jabbed with pins when I was most distressed because something didn't come together to suit me.
Dritz Tomato Pin CushionCheck Price
Wrist Pincushions
Dritz Wrist Pin CushionCheck Price
My little tomato pincushion is my favorite, but I also have a wrist pincushion that I literally wear on my wrist when I am crawling around on the floor pinning material or patterns. When I am working with yards of material, I actually need a pincushion that can move around with me and be within easy reach.
I do have to be a bit careful when I use my wrist pincushion. I have been known to push the pin too deep into the cushion and poke myself.
The wrist pincushion is also an essential that every seamstress needs.
Decorative, But Useful Pincushions
There are several pincushions sitting around my craft room. When I am working, I use whichever one is close at hand. When I am not working, they make pretty little decorations sitting around the room.
Brass Kitten PincushionCheck Price Fons and Porter Dresden Plate Novelty Pin CushionCheck Price Pin Owlie Pin CushionCheck Price
Pincushions Make Great Gifts for Seamstresses
It is true, pincushions really do make great gifts for seamstresses. Many of us have a real collection of pincushions and are thrilled to add another, especially if it is a unique design or something not everyone else has too. I keep waiting and searching for a mouse pincushion myself. Might end up just having to make one for myself someday.
Make Your Own Felt Pincushion
Several years ago, my mother and I have a crafting day together. We made several felt pincushions. Perhaps you too would like to learn How to Make Felt Cupcake Pincushions.
Simply click that title link above or the photo below to learn how to make your own felt pincushion.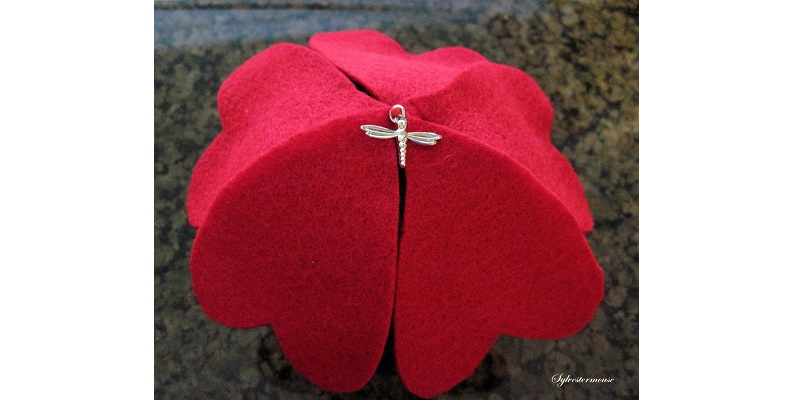 Originally posted 2015-03-03 16:10:12.
---