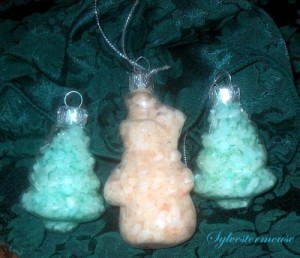 Every year I search for an easy Christmas craft that all of the kids and the adults in our family will enjoy creating together.
I gather the craft supplies that we will need to make a beautiful Christmas craft in advance, before our guests arrive for the holidays. Then, I am ready to break out the Christmas craft for the year when the moment of "we need something to do" strikes.
Choosing the Christmas Craft to Make
I am always watching for fast and easy crafts, bookmarking them online or in the actual books.
I try to find a craft that both little hands and big hands can create and hopefully not mess up. No one wants to be disappointed and I never want to discourage a crafter by selecting a project that is above their skill level. Therefore, I seek out something that is easy and requires very little or no crafting skill.
Christmas Craft Exchange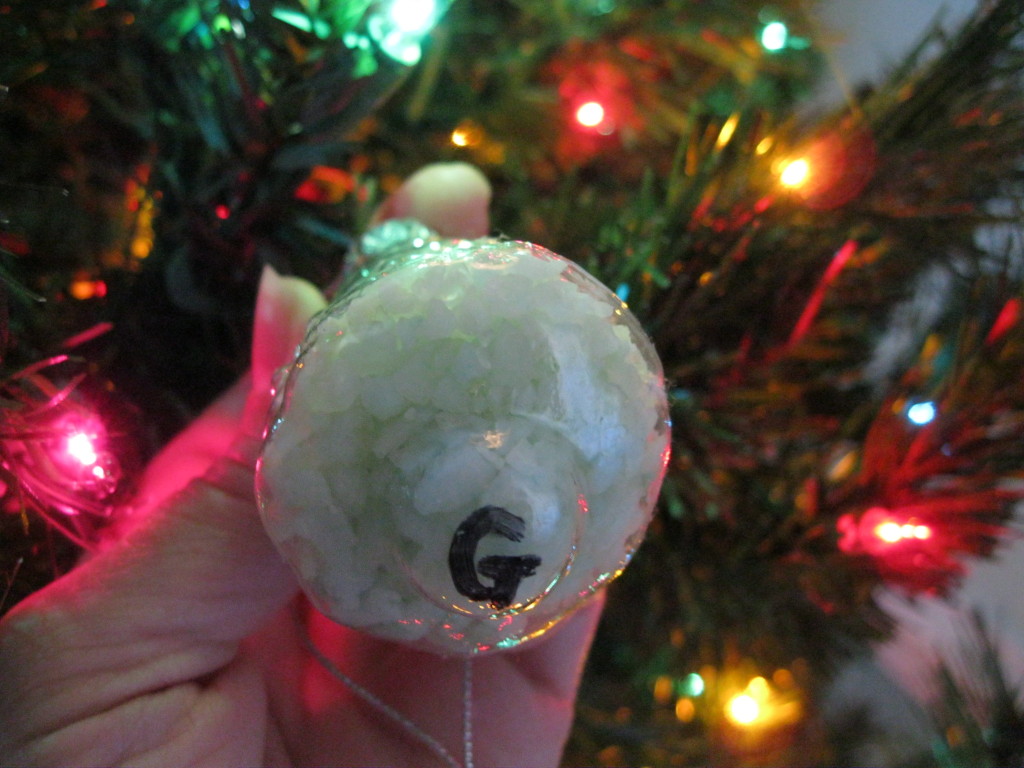 After we have made our Christmas craft, if possible, we sign or initial our finished project just like any great artist would sign their work. Then we swap! That way we have created a handmade gift for someone we love that they will treasure for many years to come.
Christmas Crafting Party
I suppose, in a way, we have our own Christmas crafting party each year. No invitations necessary. Whichever family members are here at that given moment, get to participate. I have even pulled some of the guys away from their football games to join us. I know their ears are still tuned to the game, but they are there with us and taking part in our family Christmas crafting party. There is seriously no greater gift that we can give than the time we spend together.
Christmas Crafts for Everyone
There are lots of ideas and tutorials online for easy Christmas Crafts. I always watch and recommend crafts that hopefully will be inexpensive, are always fun & cute and definitely exchangeable.
Here are some that I just love and I know you will too!
Make Quick & Easy Glass Ornaments with Bath Salts (featured above) Pompom Decorated Pinecone Christmas Tree by Mickie_G Top 10 Popsicle Stick Christmas Ornament Crafts by Puzzlemaker How to Make a Pine Cone Angel by mbgphoto DIY Glitter Candle Holder Winter Craft by DecoratingForEvents How to Make Easy and Beautiful Christmas Tree Ornaments with Children by Dawn Rae
Food Crafts
I understand that there are some of us who have family members who simply feel they do not have any ability to craft anything and the mere word "craft" frightens them away from the family fun. For you, I offer Food Crafts, or shall we call it Fun Food, lest they still shriek in fear.
Fun Food ~ Hosted by Sylvestermouse
More Christmas Crafts to Come
I will continue to add to the Christmas Craft list above as I find more wonderful easy craft tutorials to share, so please visit me again soon to check out those new additions.
Wishing You and Your Family A Very, Merry Christmas &
A Happy New Year!
Originally posted 2013-12-12 22:38:05.
---