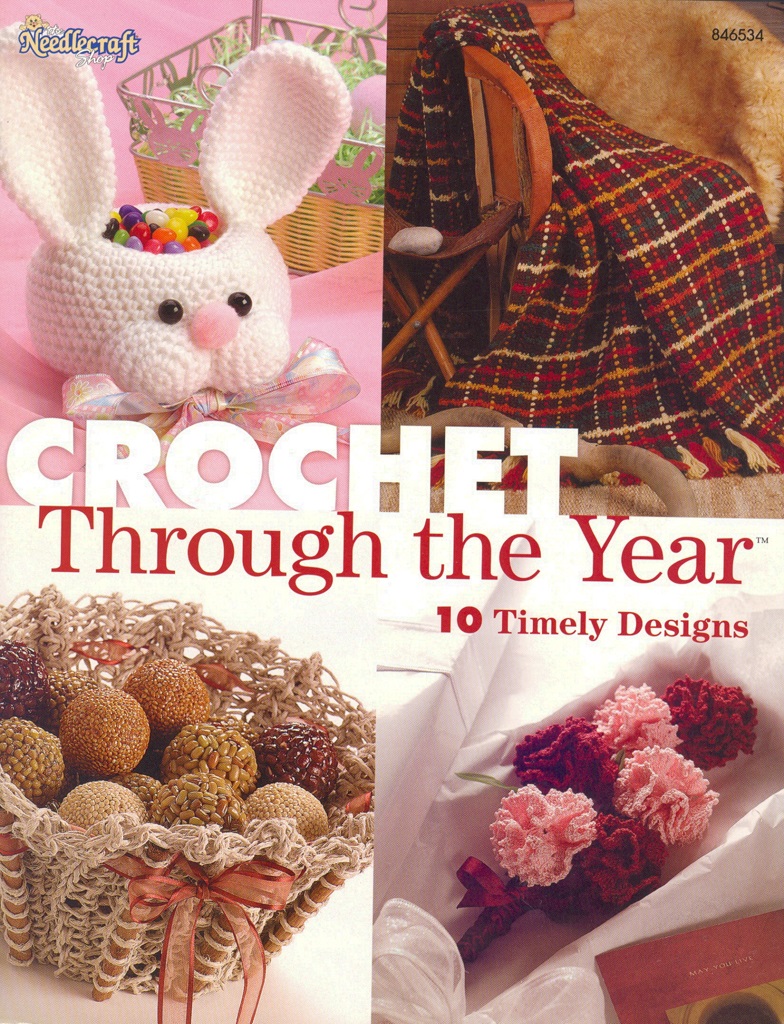 Crocheting is a beautiful craft and art. It can truly be a tremendous stress reliever. I tend to pick up my crochet hook when I need a break from the hectic world, but I also want to be doing something with my hands. It can be quite therapeutic.
Crocheters like to collect crochet patterns and books so patterns are handy when they are ready to start a new project. It is rather annoying to have to take time to go to the store to select and purchase a pattern when all you really want to do is sit down and crochet.
Crochet Through the Year is a book I discovered a few years back. I love this book! It has something for almost everyone. The Easter Bunny Basket and the Turkey Basket (shown below) are both "easy" skill level. However, several of the patterns are for the more experienced crocheter.
While I would not necessarily recommend this book for a beginner, I can recommend it to someone with a bit of experience.
A few books I would recommend for the beginner:
If you are a beginner or just need a simple refresher course, this is for you: Beginner Crochet from the House of Sylvestermouse
Featured Book Can Be Purchased Here: Crochet Through the Year
Originally posted 2013-03-08 20:14:23.
---